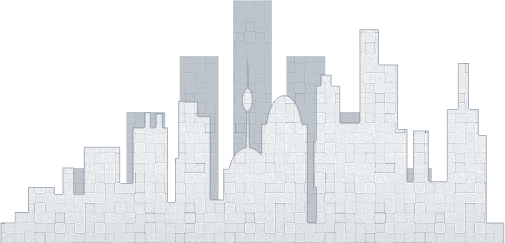 Collegiate Career Placement
Providing Undergrad and Graduate students an unprecedented advantage to secure their first job out of school.
Elite Collegiate Career Placement
Education is the most important start for anyone looking to join the workforce. Nearly 98% of professionals place by the Logan Development Group have had a minimum of a college degree.
Over the past several years of working in executive search and placement, the Logan Development Group has worked with numerous ambitious college students in preparing them for the job market. We are excited to launch a program to identify and assist top college students in securing their first job out of school.
The Logan Development Group will accept current college juniors, seniors, and graduate students from across the country into this new program. Acceptance into this program will be extremely competitive with the targeted acceptance rate of 10%. These students will gain access to the Logan Development Groups expertise and network of thousands of executives, companies, and organizations.
Advantages:
• Draw added attention to applications with the Logan Development Group endorsement
• The program will keep you focused on your job search
• Receive invaluable advice and tips from the Logan Development Group
• Exposure to a network of over 2000 professionals across the country
• Professional etiquette and communication advice
• The program will not stop until you have the right job
• Immediate addition to a life-long network of talent. Many of the professionals in the Logan Development Group's network are multiple placements.
Program Overview
Upon acceptance into the program, the participants will continue to be a member of the program until they have accepted their first job. The Logan Development Group is committed to ensure a 100% placement rate of the participants.
Timing:
The program should take approximately six months but it will not end until the participant is employed.
Resume Creation and Critique:
Program participants will be provide an initial resume to the Logan Development Group for review and critique. We will work with each candidate to insure a professional resume is created that fits his or her industry and career aspirations.
Consultation:
The Logan Development Group will set up a consultation with each student. The objective of these consultations is to determine:
Personality
Career Goals
Culture fit
Target Industries
Target Markets
Timing
Research:
Members will be taught the proper way to research for opportunities and markets. The students will be required to conduct research and provide reports back to the Logan Development Group. The Logan Development Group will also conduct research for each participant to insure maximum information is obtained.
Networking:
The Logan Development Group will guide each participant in his or her networking efforts to secure employment. The Logan Development Group will also facilitate the introduction to members of its professional network based on industry and desired locations.
Mock Interviews:
Participants will be put through a series of mock interviews with members of the Logan Development Group and members of its professional network. Proper techniques and communication skills will be evaluated after each round of interviews with a detailed analysis provided.
Resume Distribution:
The Logan Development Group will distribute participant's resumes to hundreds of potential employers in their respective industries and locations. The goal of the program is to insure each participant receives added attention from employers by their involvement in the program.
Etiquette:
Members will be coached on proper etiquette in interviewing and networking. Professional appearance and communication skills will be critiqued. The Logan Development Group will also offer tips and insights on how to stand out to employers and professionals.
Personal and Professional Auditing:
The Logan Development Group will assist each member with an audit of their personal and professional information that may be available to prospective employers. We will conduct Internet and social media searches of each member to make sure any potential concerns or negative information is corrected.
Job Offers:
The Logan Development Group will review all job offers with each participant. We will review the company, culture fit, and compensation to make sure the members make a selection that is right for them.
Costs:
The Coast of the program is free for the selected students. The Logan Development Group will utilize crowdfunding to support the cost of the program. Students will be asked to assist in marketing the program to those that may wish to assist in funding but are not required to generate any funds. The Logan Development Group will be calling on members of their network to assist in the funding of this program. It is our goal to generate enough funds to cover all costs including travel expenses for the students.
Funding Levels:
Individuals: minimum of $25
*Individuals that contribute to funding this program will receive a basic resume critique by the Logan Development Group
Business: minimum of $250
*Businesses that fund over $500 will be give first look at the resumes of the participants
Corporate Sponsorship: $2500
*Corporations and businesses can sponsor one of the openings in the program and receive marketing space in materials and online; as well as participate in the selection of their student if they desire.
Click here to become a sponsor:
Other resources are also accepted in lieu of money such as networking meetings and mock interviews for students. Please contact the Logan Development Group if you would like to participate.
[SINGLEEVENT single_event_id="elite-collegiate-career-placement-2-5242f8cb16616″]