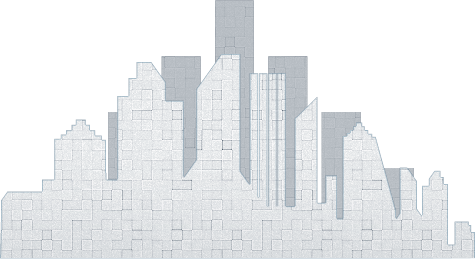 EXECUTIVE CAREER SERVICES

WE HAVE PROVEN SUCCESS
in the Healthcare, Technology, Government,
Financial Services, manufacturing and
not-for-profit industries.

The Logan Development Group team has over 20 years of combined executive search and recruitment experience in numerous industries and locations. Through this experience we know the importance of personal branding and what it takes to get noticed for career advancement.
ADVANTAGES
– Draw added attention to applications with the Logan Development Group endorsement.
– The program will keep you focused on your job search.
– Receive invaluable advice and tips from the Logan Development Group.
– Exposure to a network of over 2000 professionals across the country.
– Professional etiquette and communication advice.
– The program will not stop until you have the right job.
– Immediate addition to a life-long network of talent. Many of the professionals in the Logan Development Group's network are multiple placements.
RESUME CREATION AND CRITIQUE:
We will work with each executive to insure a professional resume is created that accurately communicates their personal brand to fit his or her industry and career aspirations.
CONSULTATION:
The Logan Development Group will set up an initial consultation with the executive. The objective of these consultations is to determine:
Personality
Career Goals
Culture fit
Target Industries
Target Markets
Timing
BRANDING:
The Logan Development Group believes that each executive needs to create their own personal brand just as companies and organizations. We can work with the executive to determine their personal branding and the most advantageous ways of communicating the brand.
RESEARCH:
The Logan Development Group can conduct research for each executive to insure maximum information is obtained.
NETWORKING:
The Logan Development Group will guide each executive in his or her networking efforts to secure employment. The Logan Development Group can also facilitate the introduction to members of its professional network based on industry and desired locations.
MOCK INTERVIEWS:
Executive can be put through a series of mock interviews with members of the Logan Development Group and members of its professional network. Proper techniques and communication skills will be evaluated after each round of interviews with a detailed analysis provided.
RESUME DISTRIBUTION:
The Logan Development Group can distribute executive's resumes to hundreds of potential employers in their respective industries and locations. We will try to insure confidentiality should the executive need secrecy in their career pursuit.
ETIQUETTE:
Executives can be coached on proper etiquette in interviewing and networking. Professional appearance and communication skills will be critiqued. The Logan Development Group will also offer tips and insights on how to stand out to employers and professionals.
PERSONAL AND PROFESSIONAL AUDITING:
The Logan Development Group will assist each executive with an audit of their personal and professional information that may be available to prospective employers. We will conduct Internet and social media searches of each member to make sure any potential concerns or negative information is corrected.
JOB OFFERS:
The Logan Development Group can review all job offers with each professional. We will review the company, culture fit, and compensation to make sure the executive makes a selection that is right for them.
COSTS:
The time and need required various depending on the professional and where they are in their career. Though most projects are not cheap it is a small investment to ensure professionals reach their goals. Please contact us to discuss how we may be able to assist and what potential costs may be.